Applied Learning Programme (ALP)
I3QUEST – QUESTION, IMAGINE, INNOVATE, INSPIRE
Nurture students to be critically thoughtful, inventive and creative problem solvers with a heart for others
Framework & Pedagogical Experiences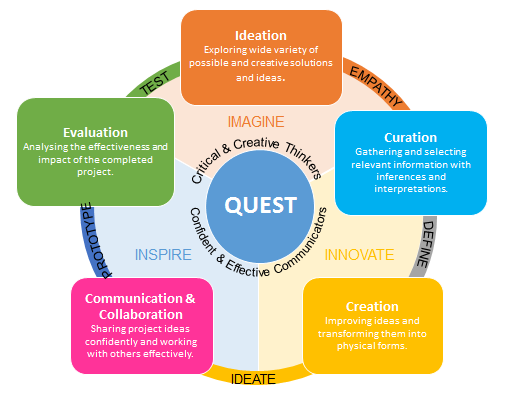 Following the 5 phases of the QUEST Framework, students of all aptitudes and abilities will opportunities to develop and demonstrate their critical and creative thinking through a carefully designed programme. There is a planned progressive and developmental progression in student learning through a structured process shown in the table below, leading to the desired outcomes.  Through the process, students are able to apply their concepts learned in Mathematics and Science in real-world settings focusing on logical thinking and problem-solving.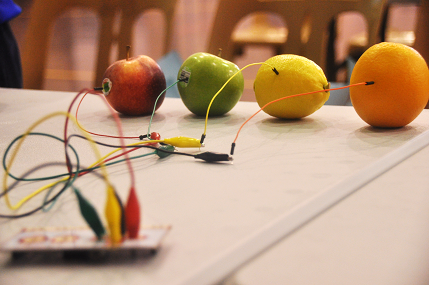 Key Programmes & Learning Experiences
Contextual Theme – Game Making and Design
Programme / Level
Expected Outcome
P3 Microbits Scoreboard
Students will be able to make use of microbits to do block-based programming to do scorekeeping and without sensors (PIR sensors)
P4 Code for Fun (Sphero)
IMDA
Students will be able to make use of sphero to create a storyline using lights and movement.
P5 Scratch Game
Students will be able to create educational games using the Scratch platform for their peers ot their juniors to learn concepts.
P6 Scratch + Makey Makey Carnival games
Students will be able to design and create carnival games through the use of Scratch and Makey Makey as controllers.