Learning for Life Programme (LLP)
COMPASSIONATE CHAMPIONS, ROOTED SINGAPOREANS & CITIZENS OF THE WORLD
To develop Yumin Champions in 21st Century competencies defined through Champions by the school's Champion Outcomes Indicators
Provide a platform for Yumin Champions to create deep learning experiences for new knowledge creation and purposeful use
FRAMEWORK & PEDAGOGICAL APPROACHES
LEARNING FOR LIFE PROGRAMME: Project ACTIVAtE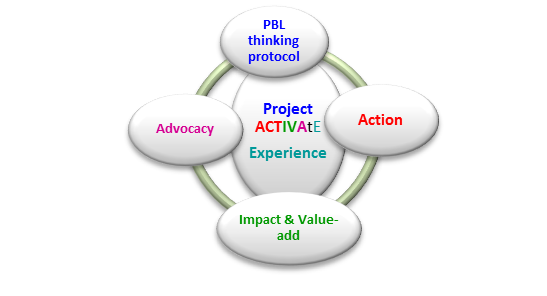 Project ACTIVAtE is a structured school-wide project-based learning programme designed to facilitate a progressive values-based learning process that involves students applying knowledge and skills to real-life situations based on themes/concepts. It incorporates Values-in-Action (VIA), which is an important component in CCE that harnesses pupils' sense of ownership, esprit de corps, and proactivity in self-initiating purposeful projects that will make a difference to others. 
KEY PROGRAMMES & LEARNING EXPERIENCES
Programme / Level
Expected Outcome
P3
Project EN-reach
Students will use Design Thinking to raise the importance of a clean, green and sustainable society through upscaling projects.
P4
Project Gratitude
Students to apply Design Thinking to plan activities to show appreciation to the different groups of people within the school community.
P5
Project Zero Waste
Through the Design Thinking process, students advocate the importance of caring for and improving our environment.
P6
Project Care
Students will learn to care for and appreciate the Elderly in our community.
Going beyond: Impacting Change in Extended Community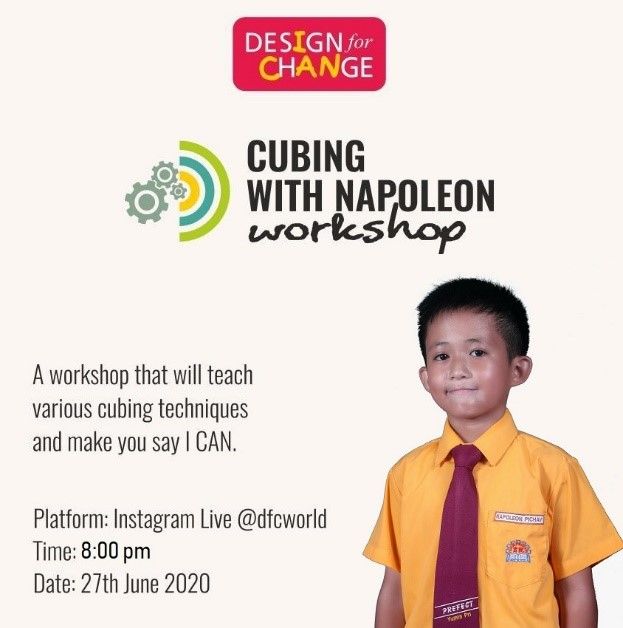 Napoleon is one of the superheroes from 15 different countries that make up Design for Change Global's Student Council. The Student Council acts as a platform for children to voice their thoughts and opinions, and allows these viewpoints to be incorporated into the international I CAN movement. https://dfcworld.com/site/council In 2020, Napoleon continues his  "I CAN" journey to the extended community by hosting live sessions to teach others various cubing techniques.