Character and Citizenship Education (CCE)

Co-curriculum Framework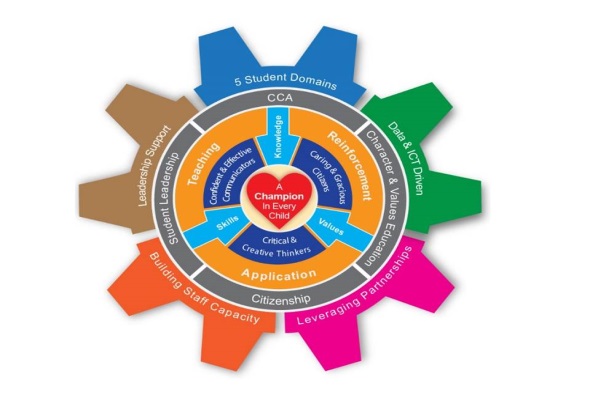 CCE 2021 Framework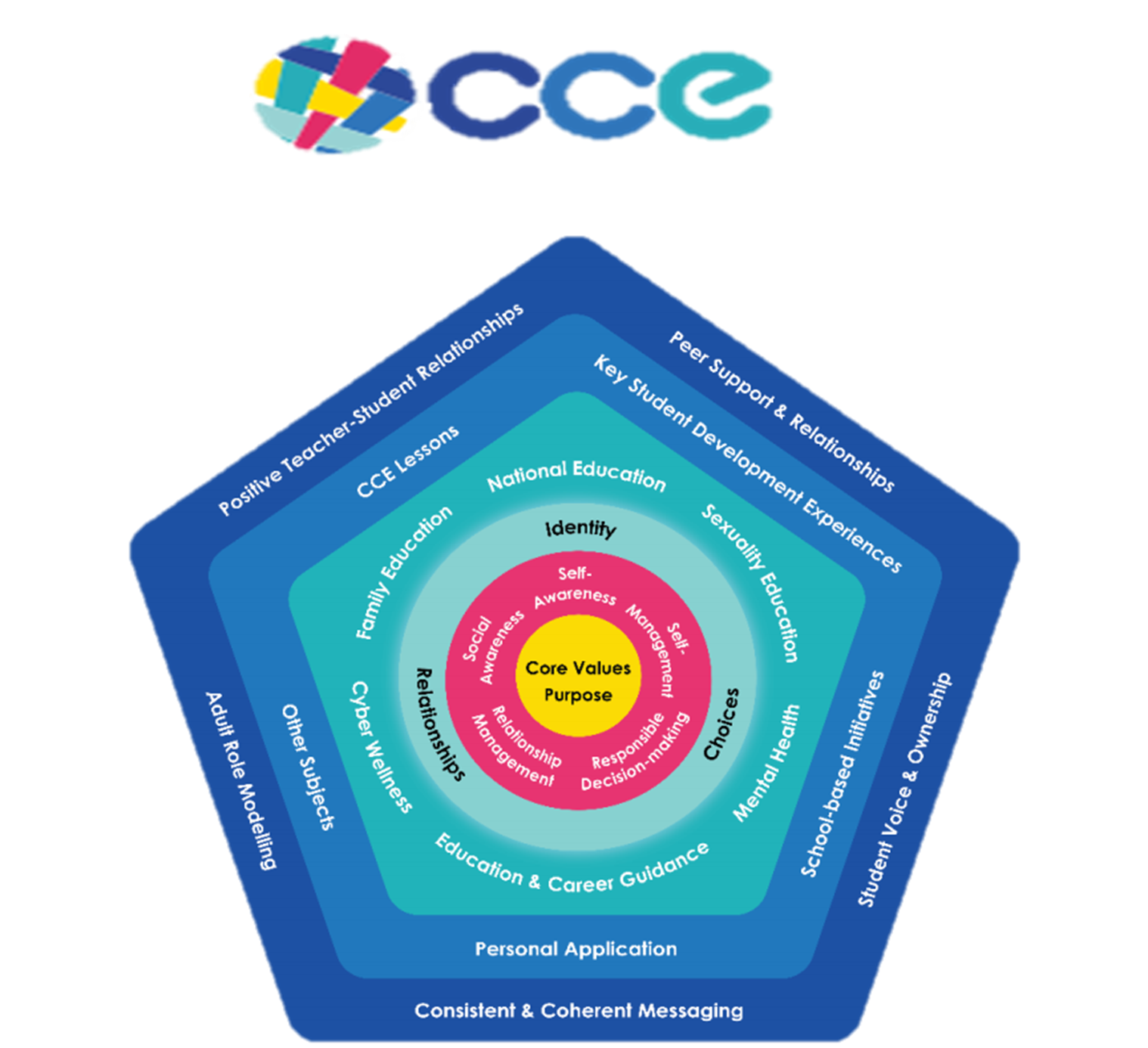 Yumin CHAMPS Framework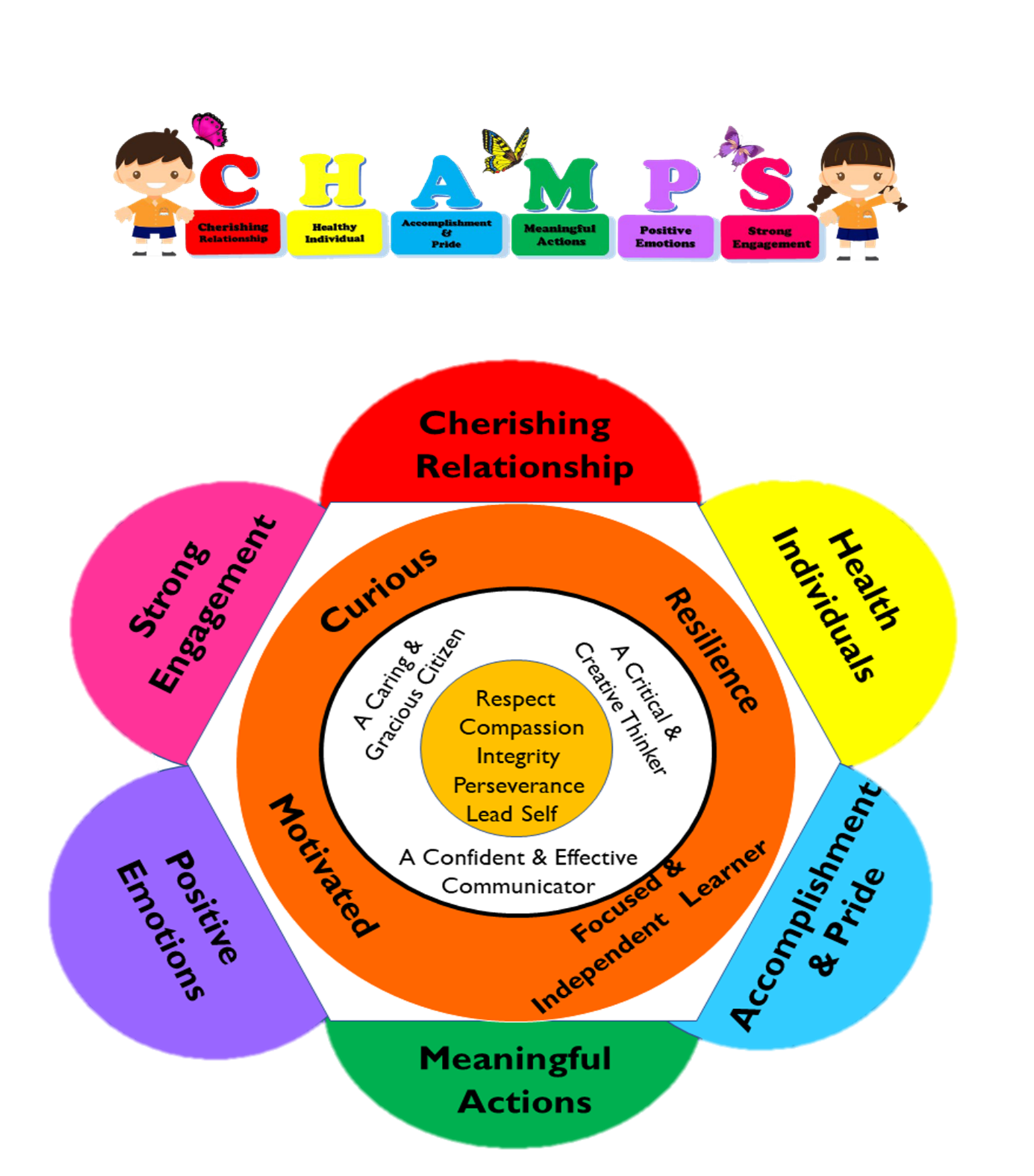 Teaching Reinforcement Application (TRA) Approach in CCE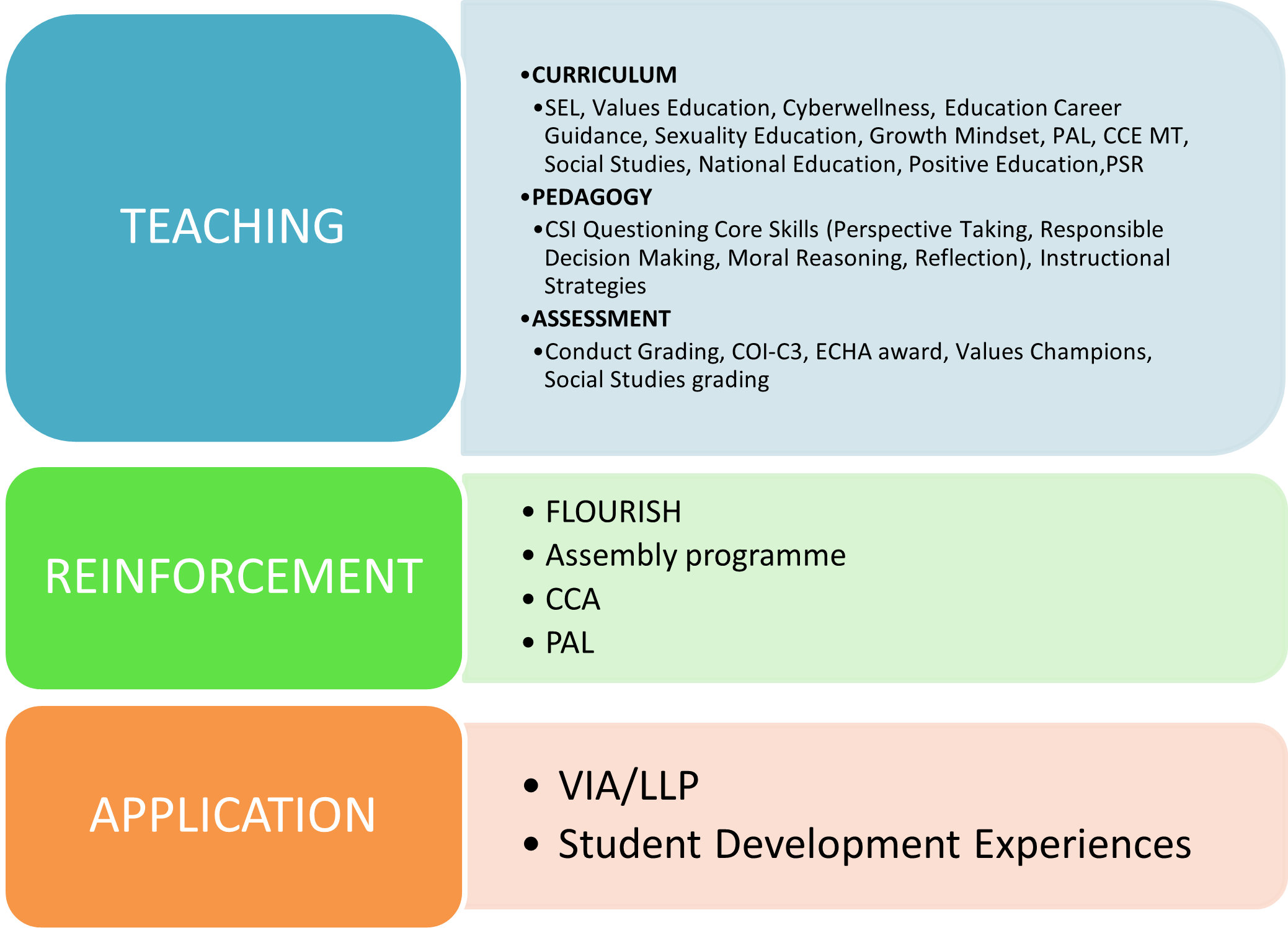 The Facilitation Process
Effective facilitation of CCE lessons and learning experiences require the use of a questioning process and an understanding of the teaching approaches.
The guiding questions provided in the lesson ideas are founded on the CSI process of questioning. CSI refers to the following:
Clarify students' thoughts & feelings
Sensitise them by inviting them to put themselves in the shoes of others
Influence them to make the right decisions
These questions guide the facilitation process by scaffolding students' thinking, and helping them to clarify their values and beliefs.  Based on students' responses, teachers can guide students to examine their motives behind their decisions or actions, and to take on others-centred perspectives.  Figure 1 provides suggested questions based on the CSI process of questioning.  Teachers have the flexibility to sequence, customize and build on the suggested questions to elicit understanding.
Figure 1:  Suggested Questions Based on CSI Process of Questioning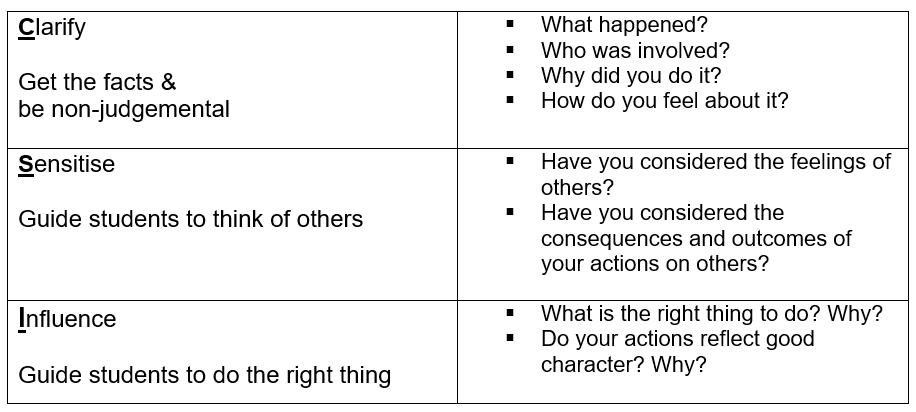 Core Skills in CCE
The effective use of the CSI questioning technique and the application of the different process-based approaches help students in their development of the four core CCE skills.  They are:
1.    Moral Reasoning
2.    Perspective Taking
3.    Reflection
4.    Responsible Decision-Making

Moral Reasoning
The skill of Moral Reasoning enables students to examine their motives behind decisions, and thus progress from a self-centred perspective to a higher stage of moral development that focuses on societal and universal perspectives.  Students examine their motives behind a decision and consider the common good when deciding what the right thing to do is.
Perspective Taking
The skill of Perspective Taking involves adopting the viewpoint of another person, and requires one to see a situation in different ways.  It forms the basis for understanding people's behavior (Johnson, 1975).  The ability to take perspectives enables our students to develop empathy and help them form positive relationships.  It also encourages them to be proactive in helping others.
Reflection
The skill of Reflection involves being  able to look back at a situation or experience, ponder over it, learn from it, and apply this learning in future relevant situations.  Through Reflection, students connect their learning to their life experiences.
Responsible Decision-Making
The skill of Responsible Decision-Making involves making well-considered decisions based on a sound value system that includes values upheld by society.  In making responsible decisions, our students will be able to consider the consequences of their decisions and choose options that will have a positive impact on others.
Components in CCE Yumin
Flourish Lessons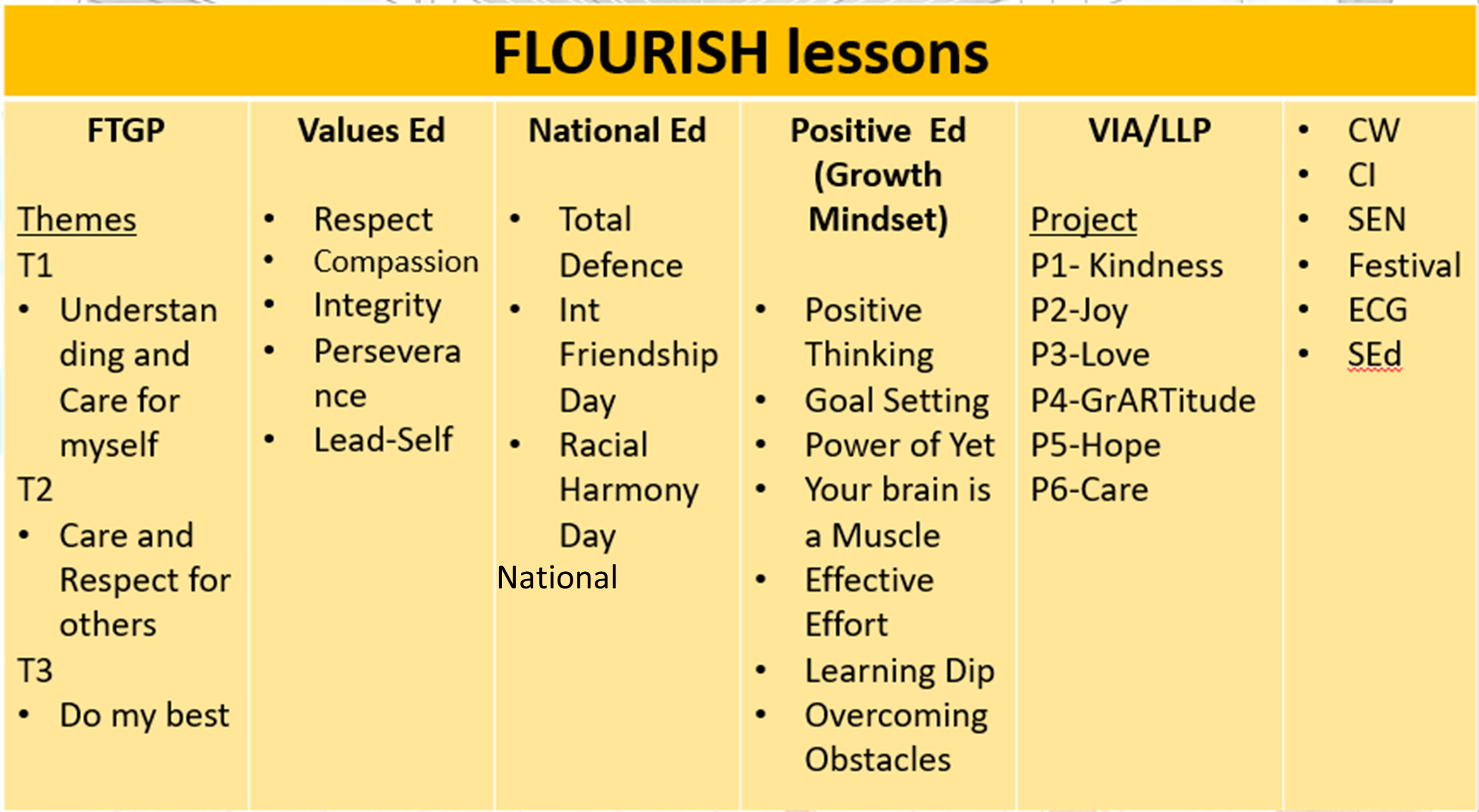 Level VIA Activities