Every Yumin Champion to be a Critical and Creative Thinker
Create a vibrant and nurturing environment for all Yumin pupils where learning of Mathematics is meaningful and self-directed
FRAMEWORK & PEDAGOGICAL APPROACHES
The Mathematics framework has been a feature of our Mathematics curriculum.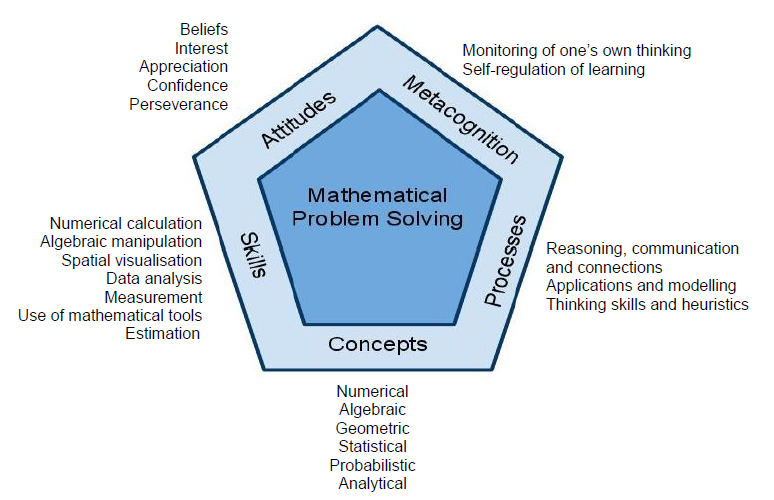 The central focus of the framework is mathematical problem-solving. The framework stresses conceptual understanding, skills proficiency, and mathematical processes, and gives due emphasis to attitudes and metacognition. The five components are interrelated.  
KEY PROGRAMMMES & LEARNING EXPERIENCES
CPA Approach
The Concrete-Pictorial-Abstract (C-P-A) approach is an essential technique in the mastery of Mathematics that builds on students' existing understanding progressively. It involves the use of concrete materials and pictorial/representation diagrams in authentic contexts to strengthen conceptual understanding.

P3 pupils having an authentic experience of measuring items on the weighing scales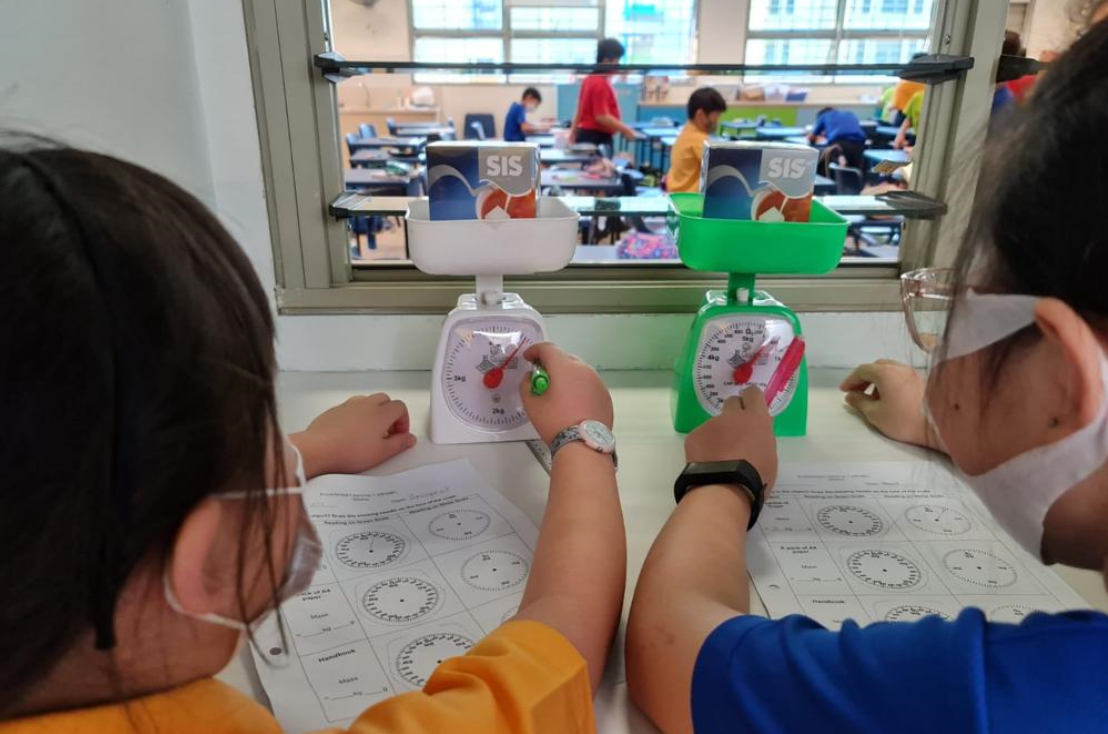 P2 pupils learning subtraction using the unit cubes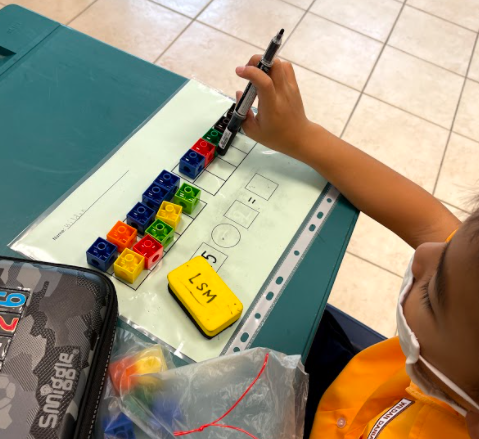 P3 pupils learning Equivalent fractions and reinforcing the concepts through games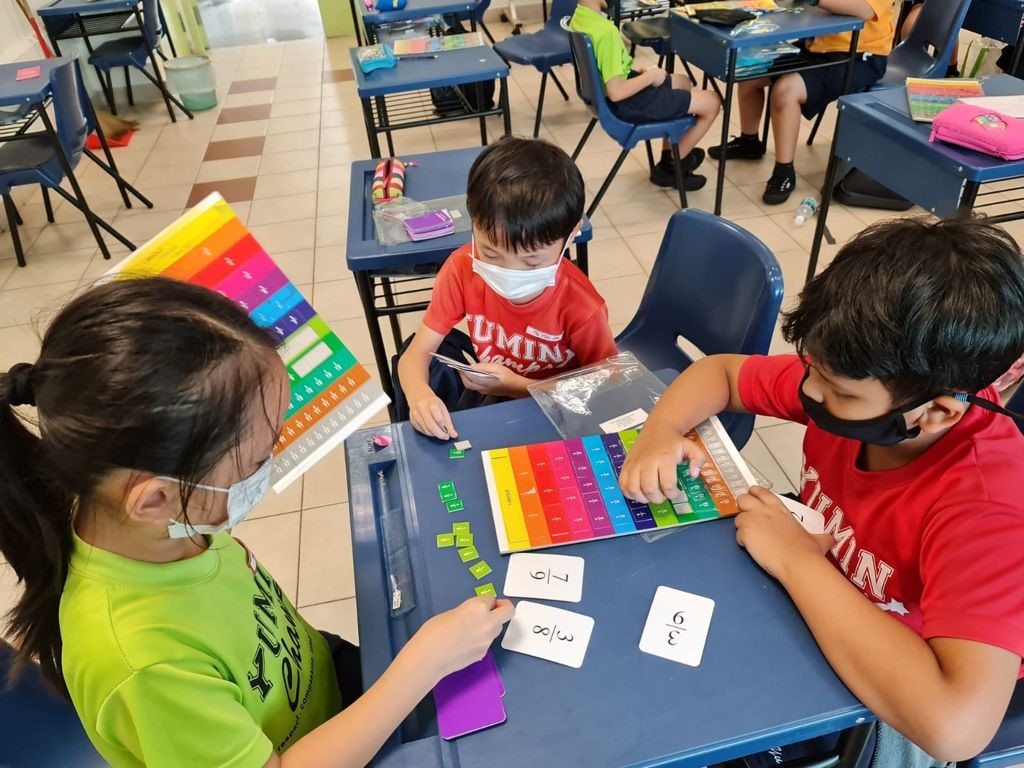 Fun & Curiosity Maths Week @ Yumin
The Mathematics Department aims to excite Yumin Champions in the learning of Mathematics through a series of fun activities. During assembly, P1 to 6 Yumin Champions were challenged to form as many animals, humans, or any other shapes using the Tangram pieces.